New construction
Atelier du Nord supplies high-quality products, both for cylinders and for all other hydraulic parts. Obviously thanks to our many years of experience and excellent knowledge. This way we are always your reliable partner. From standard sizes to custom parts, you can come to us for that. With an excellent finish for a longer life of all your materials and machines.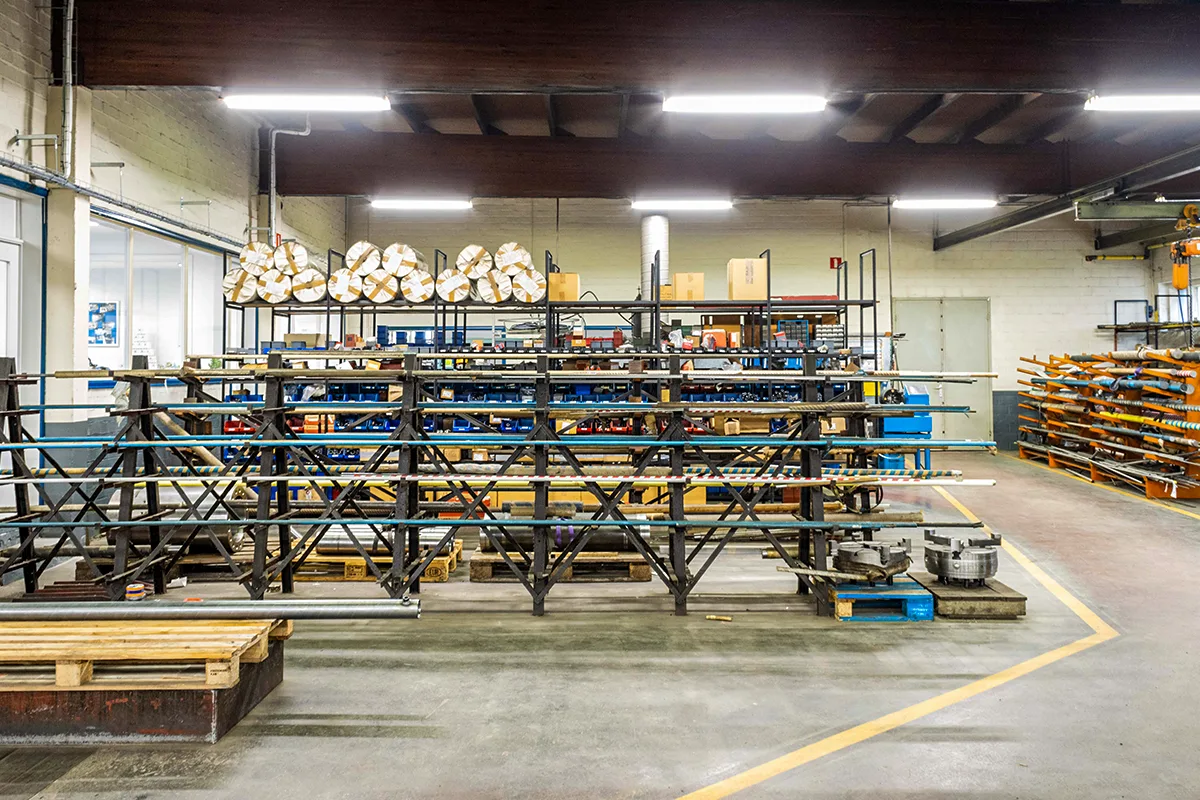 Delivery on demand
We produce your custom cylinders:
Single, double acting, plunger, multi-chamber or hydraulic telescopic cylinder version
Bores from extremely small to large diameters are possible
Various piston rod coatings: hard chrome plated, nickel chrome or ceramic coating, laser clad, hard chrome plated stainless steel, ground duplex
Connections BSP, JIC, ORFS, metric, or SAE or custom
Cylinder version with proximity switch and/or distance measuring system
Our engineering department develops what you ask
Every time , the engineering department presents itself as a problem solver. The thorough knowledge and experience of our team always provides a personal solution for every customer. We use the most advanced CAD technology, the latest techniques and an up-to-date machine park for this.
In addition to the standard range, we also supply a wide range of custom-made cylinders. Each cylinder meets the specific requirements of the customer in order to achieve an optimal end product.
You can contact us even for the most unique cylinders and shafts. So be sure to contact Atelier du Nord if you are looking for a very specific solution.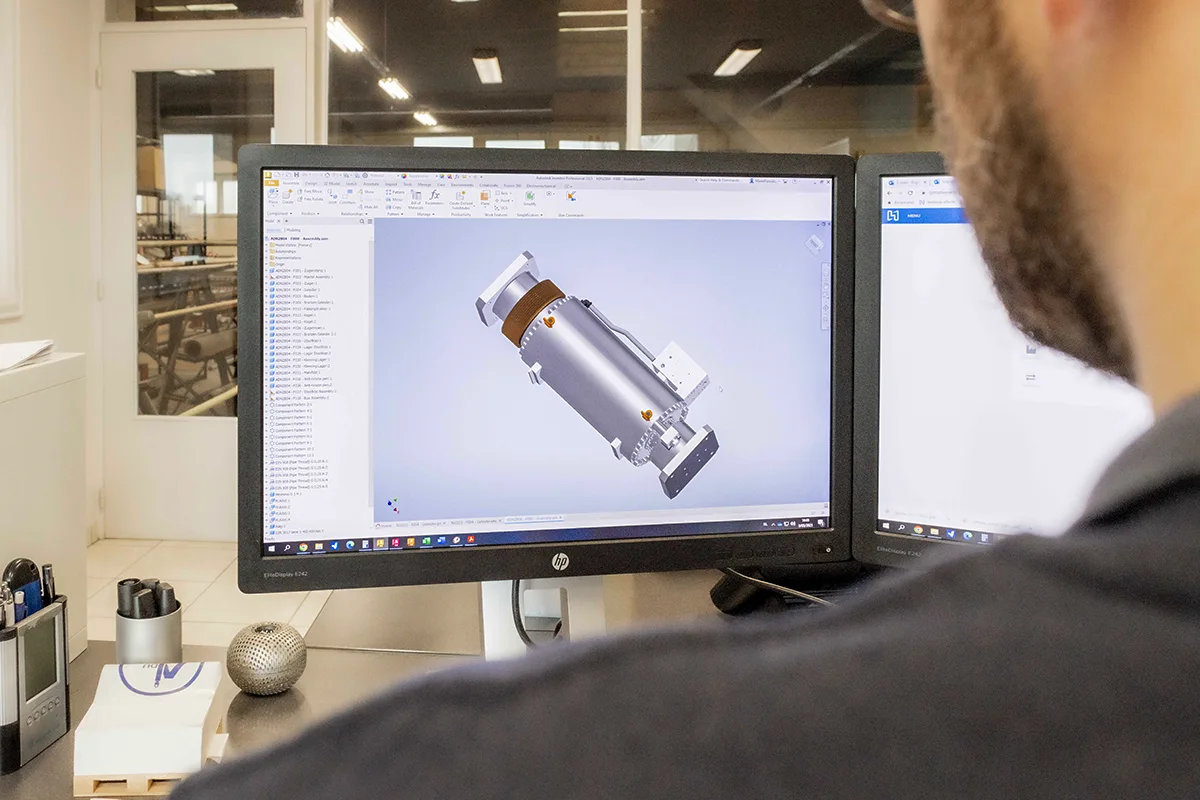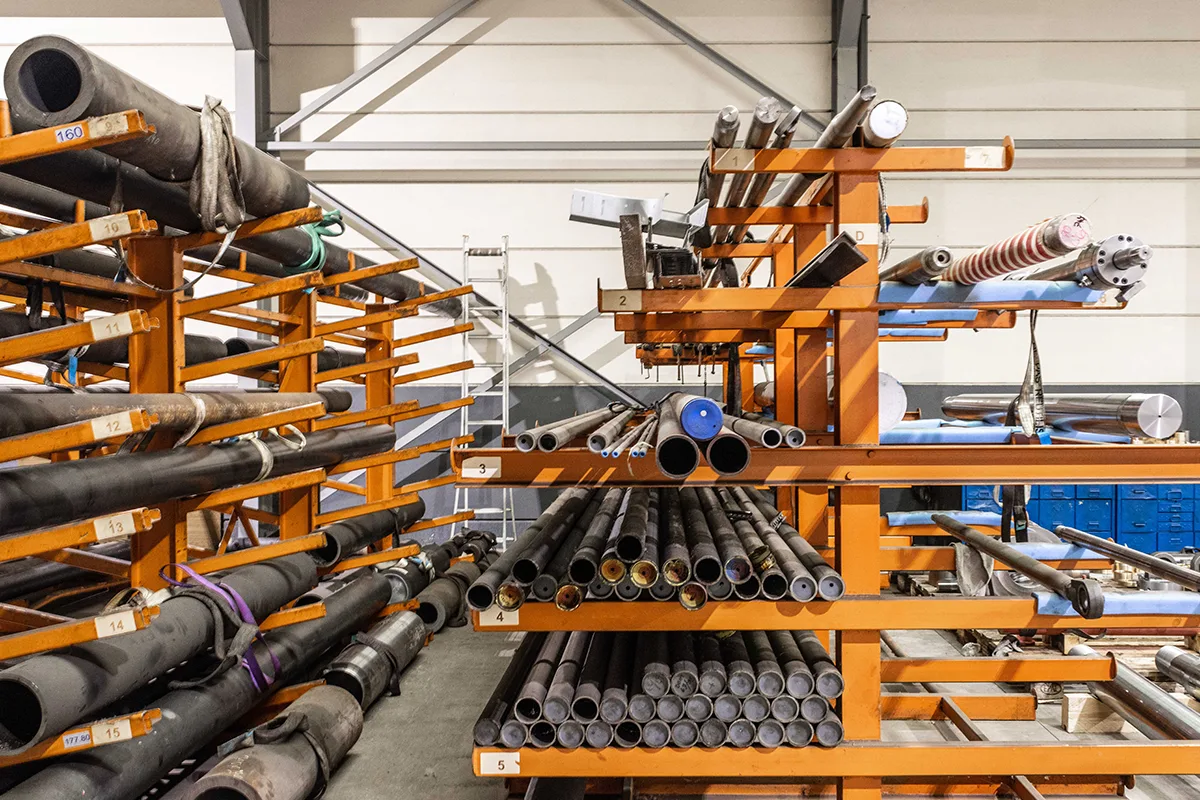 Delivery from stock
Atelier du Nord has a large stock of the most commonly used single-acting and double-acting cylinders, cylinder tubes and hard-chromed shafts. We are constantly replenishing that stock.
You will also find hydraulic telescopic cylinders in our range. In addition, different types of seals and o-shaped rings are usually immediately available.
Our store and warehouse are open every working day. This way we can help you quickly.